Volunteer Events Committee
Meet the events committee, who all give up their free time and are proud to help Rugby for Heroes provide so much help raising funds and creating awareness for military personnel who are making the transition to civilian life.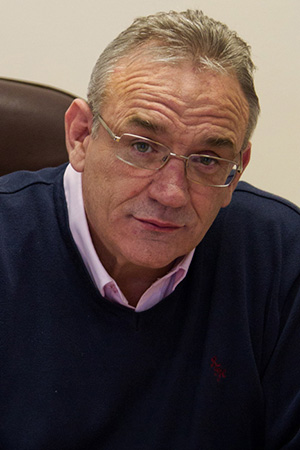 Alan Lamb
Events Committee
Alan is one of the founders of the Charity and is also the father of Ryan Lamb who is a current professional rugby player. He played for Gloucester in his youth and was kit manager at Gloucester RFC from 2000 to 2004. Alan works very closely with some of the top current and ex Premiership players and has been a key factor for the Charity in forging the link between the sport of rugby and our armed forces. Alan is now head of fundraising and is very passionate in helping ex service men and women make their transition back into civilian life.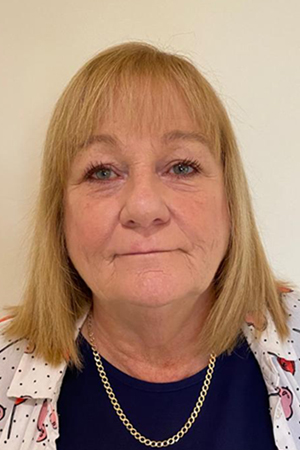 Sue Lamb
Events Committee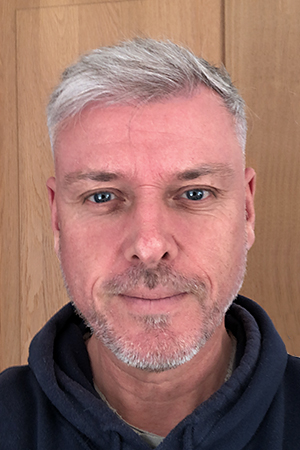 Simon Turner
Events Committee
Simon is a long-time supporter of Rugby for Heroes and has been helping the charity with web, video, and print work for many years.  Having his own design business he is on hand to offer advice and solutions to all our design requirements and looks after the brand too.
He is a keen sports fan and watches a great number of sports, rugby being one of them.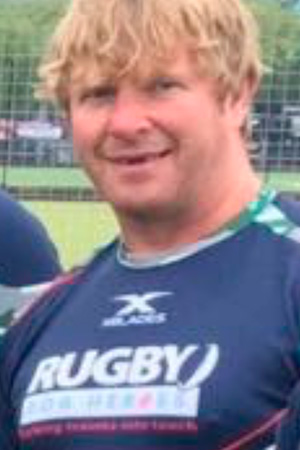 Neil Griffiths
Events Committee
I have been a rugby supporter for over 30 years, and a player/coach at my local club, and a keen supporter of the military. I have been associated with Rugby for Heroes for the last five years, representing them in their ex-pro rugby team amongst other memorable events. I have been an active volunteer for the charity and am proud of the work we do in helping service people and their transition from military life.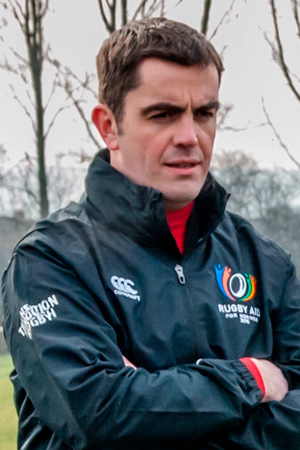 Andy Wilde
Events Committee
Andy joined the Army in 2001 and after finishing Sandhurst in 2002 he became part of the 1st Battalion The Royal Anglian Regiment as an Infantry Platoon Commander. Over the last 16 years, he has served on Operations in Northern Ireland, Africa and 3 times in Afghanistan. In 2015 after returning from Afghanistan he became aware of Rugby For Heroes following an invitation to a dinner that the charity was hosting. Following that he completed the transition through rugby course on Feb 16 and has been involved with Rugby For Heroes ever since. Rugby has always played a significant part in his life and following a player career shortened by 2 serious injuries coaching has provided a way to stay connected with the sport. Following the transition, through rugby course, Andy has worked as a community coach with London Irish and Harlequins. He is currently coaching at Chobham RFC in Surrey. The qualifications and experience gained through Rugby For Heroes have also enabled him to coach overseas with him now having worked with the Nepalese men's and women's national 7s teams. Andy now helps the charity in the organisation and delivery of Rugby for Heroes events and matches as well as being a point of contact into the military system.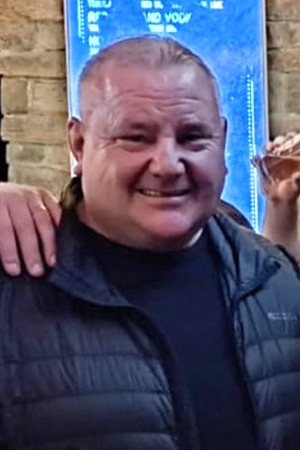 Chris Phillips
Events Committee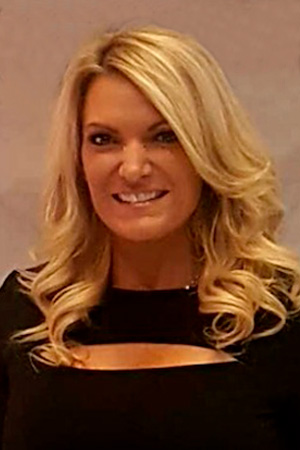 Karen Kraus
Events Committee
Karen has spent her professional career as an executive in the commercial aviation industry. She brings with her extensive executive, financial, organizational, strategic and transactional experience in commercial aircraft parts and trading, aircraft maintenance and airline operations. Now in her role as a board member, she is focused on international business development and product line expansion. Karen received her Presidents and Key Executives Master of Business Administration degree from Pepperdine University's Graziadio School of Business and Management in December 2017. A constant supporter of military and rugby charities and an avid sports enthusiast, she is inspired by the mission of Rugby For Heroes and their Transition Through Rugby programs and is thrilled to be able to give back by being part of the Events Organizing Team.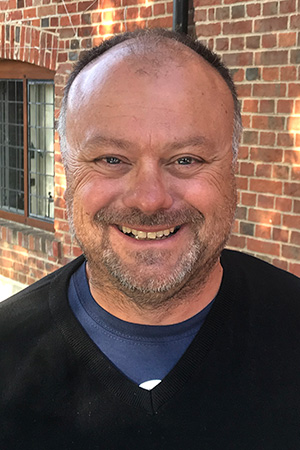 Peter Jones
Events Committee
An exiled Welshman now based in Hampshire, Peter studied at Leicester University before moving into teaching. His classroom work on WW1 literature and history led to leading his school's battlefield tours, and a lifetime obsession was established. In 2012 Peter left his post as Director of Sixth Form at King Edward VI School, Southampton to set up Single Step Tours. Peter enjoys writing, and he has published two books through Natula – The Stormy Blast looked at the all too short lives of some schoolboys from Southampton who left the playground to go to the Western Front. His next book (A Torch in Flame) looked at the experiences of Hampshire cricketers in WW1. More recently, Amberley Books published his history of rugby at Rodney Parade – Newport Rugby Greats. A follow up rugby book with Gomer Press appeared in 2020 – He Did His Bit: The Stories behind the Shirt Collection of Welsh Rugby Legend Charlie Pritchard. Working with Rugby For Heroes brings together his twin obsessions – history and rugby.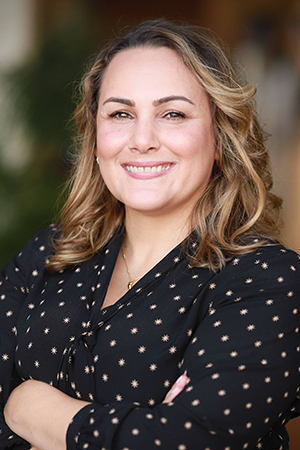 Nicola Bradshaw
Events Committee
Nikki is an experienced marketer who has spent the past 10 years working with global brands to deliver high profile marketing campaigns. Leading the recruitment campaign for the Australian Defence Force during time spent working abroad in Sydney, as well as being married to a currently transitioning Army officer, she has plenty of first-hand experience of military life. At such a critical juncture in her husband's life, Nikki wanted to get involved and offer her business expertise to support the charity's efforts. She is passionate about communicating the charity's message far and wide, engaging with both our supporters and those who could benefit from the charity's work. Coming from a big rugby family herself, she believes that the rugby community is a great environment to support ex-servicemen and women as they make the challenging transition to civilian life.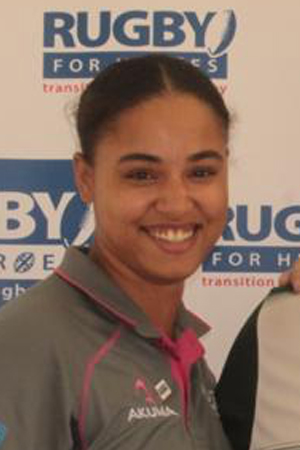 Aisha Okoro
Events Committee