The Armistice Week has been a busy time for the charity.
We marked the day itself with an evening at the atmospheric Churchill War Rooms in London, where guests enjoyed a three course dinner and some rugby chat between our Patron, Mike Tindall, and our MC for the night, Ian Stafford. The Remembrance theme was highlighted by the singing of Millie Underwood and a powerful reading of the famous WW1 poem "For the Fallen" by charity Ambassador Jules Lewis Jones.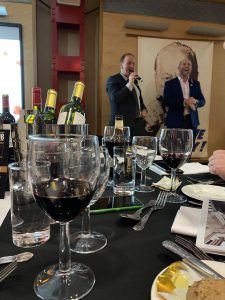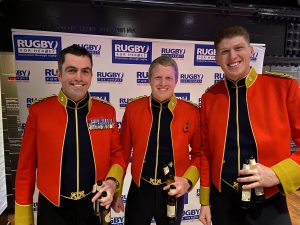 Guests were also treated to a personal visit by none other than Sir Winston himself, who was, it has to be said, pretty spritely for a man approaching his 147th birthday.
A few days later, on Wednesday 17th November, the Rugby For Heroes side played a strong UKAF team at the home of Gloucester rugby, Kingsholm. A good crowd were treated to a feast of tries. Unfortunately for Mike Tindall's side, most of them were scored by the Armed Services side. The score line of 60-33 would have sent the fans home happy, however, and perhaps discussing whether or not Ryan Lamb's twenty yard backhand pass was forward or not.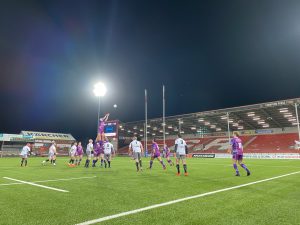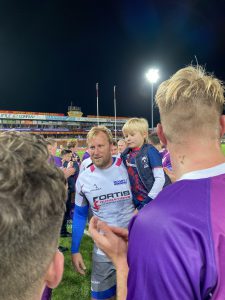 Although Coach Knowles will be disappointed to be missing out on his win bonus, the whole event raised funds for our next TTR course, which is to be held in February of next year. Get your applications in!