On a wet an gloomy November night at Ashton Gate Stadium, home of Bristol Bears, the U.K. Armed Forces Rugby men's team took to the field for their annual Remembrance fixture. This year the opposition came from Rugby for Heroes and they produced a team littered with ex internationals and former Premiership players.
The first half kicked off and the Rugby for Heroes put the UKAF lads on the back foot with some unpredictable and expansive BaaBaas style rugby. Both sides made huge defensive efforts which forced errors, the horrendous weather conditions and high tempo of the game saw the ball turned over repeatedly but it was R4H that managed to crack their opposition's defensive line first with their quick off loads and international class. They backed that up with another quick try and put themselves 0-14 ahead within the first 10 minutes . It looked like it was going to be a rough night for the UKAF boys as R4H racked up more points and pushed themselves further ahead, but the never quit attitude from the UKAF lads saw them get back in the game and go into half time with some points on the board.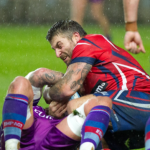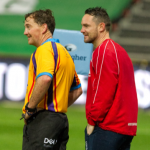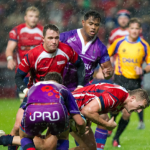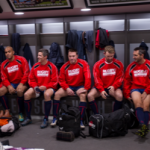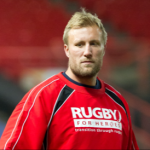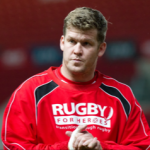 Half time UKAF 7 – 26 Rugby for Heroes
The second half was a different story and the UKAF team emerged from half time with a new outlook on the game and met the R4Hs BaaBaas style with their own inventive and expansive rugby. Both teams stepped up their defensive efforts and the tackling just got more brutal. UKAF had R4H on the back foot now, they dominated the scrum and started making good yards down field with some hard running and quick hands. R4H eventually cracked under the pressure and UKAF starting adding more points to the score board. It was now a case of experience vs stamina and the UKAF's military fitness and resilience kicked in as they managed to claw their way right back into the game. The last 10 minutes was a display of free flowing creative rugby which saw the UKAF score in the dying minutes and sealed them the hard fought victory the deserved.
The entire game was a pure spectacle of rugby enjoyed by both teams and supporters alike.
Final score UKAF 29 – 26 Rugby for Heroes
We would like to say a huge thanks to JP Doyle and the rest of the match officials who helped make this remembrance game the show piece of rugby that it was.