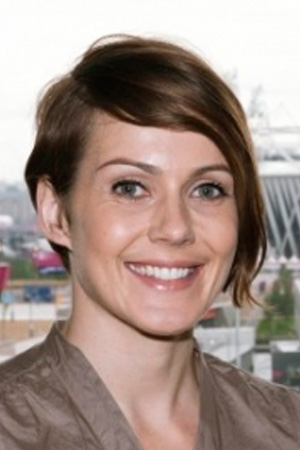 Kelly Sotherton
Ambassador
Kelly Sotherton is a triple Olympic Medallist in Heptathlon and 4x400m. She has won multiple medals at World and European championships including being Commonwealth Games Champion. This makes her one of the most decorated British female athletes in track and field history. Kelly works in coach development and talent pathway within Athletics and also is a national team coach at all levels at Championships. The 2018/19 Rugby season has seen Kelly become Wasps 1st team performance running coach. Kelly is a passionate advocate for Sports Governance including athlete well-being, duty of care and doping in sport. In 2017, she founded British Athletics Athlete commission. Kelly sits on various boards and commissions Nationally and Internationally. Kelly is extremely honoured to be made an ambassador and looking forward to helping to support our military personnel from their transition to civilian life.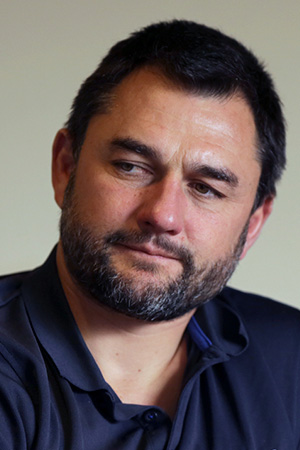 Thinus Delport
Ambassador
Thinus Delport is a South African ex rugby union player who played at wing or fullback for Worcester Warriors and South Africa. He started his career playing for the Lions from U21 level and he made his senior debut in 1997. Thinus has been a great ambassador for the charity, regularly attending dinners, putting his boots on to captain our charity rugby team, and most importantly leading our Transition Through Rugby courses for military men and women.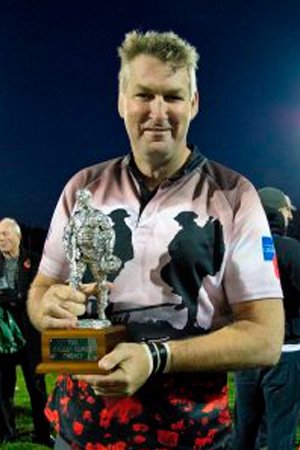 Justin Harrison
Ambassador
Justin Harrison, born 20 April 1974 in Sydney, Australia, played 34 times at lock forward for Australia. He is honoured to be an ambassador for Rugby for Heroes and sees the similarities and difficulties in making the transition from professional rugby and the military to civilian life.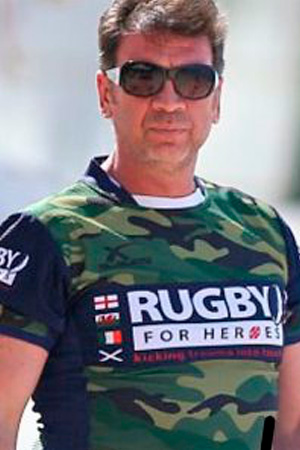 Nick Knowles
Ambassador
Nick Knowles is an English television presenter, writer and musical artist. He is best known for his presenting roles on the BBC, including game show Who Dares Wins (2007-present), and the DIY series DIY SOS (1999-present), Nick is a great supporter of the military and rugby and has helped raise thousands of pounds to support fantastic causes. Nick joined Rugby for Heroes in 2016 and his passionate support of our armed forces has made him a brilliant addition of our charity family.
Amy Williams
Ambassador
Amy Joy Williams MBE is an English former skeleton racer and Olympic gold medallist. Originally a runner, she began training in skeleton after trying the sport on a push-start track at the Bath Uni. She became the first British individual gold medalliist at a Winter Olympics for 30 years when she triumphed in 2010. Amy has been involved with Rugby for Heroes charity as ambassador for several years. She can relate to the regimented life top athletes have to endure and recognises the similarities for our service men and women. She is passionate in helping to support our military personnel.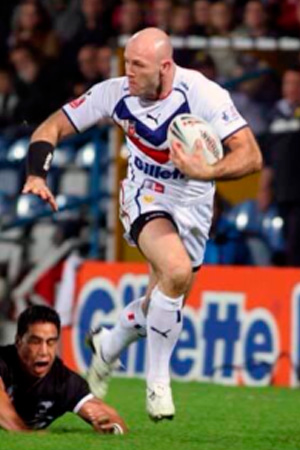 Keith Senior
Ambassador
Keith Andrew Senior is a former English professional Rugby League player who played for Sheffield Eagles and Leeds Rhinos in the Super League. A Great Britain and England international representative centre, he is considered one of the greatest players of the Super League era. Keith joined Rugby for Heroes as a candidate of one of the Transition Through Rugby courses and has been a great supporter ever since. He is passionate in his support of our armed forces.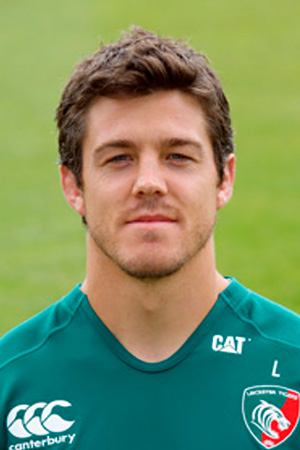 Anthony Allen
Ambassador
Anthony Allen capped another impressive season in 2012/13 by being named Man of the Match in the Aviva Premiership Final win over Northampton Saints, his fourth successive Premiership Final appearance with Tigers. Anthony is a Founder member of the charity and passionate supporter of our military. He has been a great asset promoting our cause throughout the rugby industry and is a credit to the game with how he conducts himself on and off the field.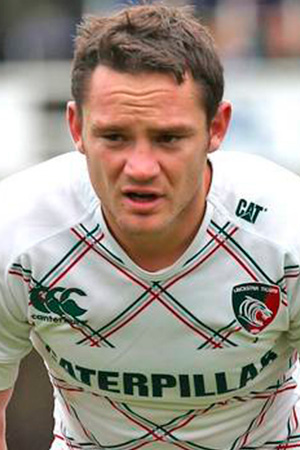 Ryan Lamb
Ambassador
A former pupil of St Peter's High School, Ryan made his professional debut in the European Challenge Cup quarter final against Brive in 2006 which Gloucester Rugby won comfortably. Lamb started in the subsequent final, as Gloucester defeated his future club, London Irish. Ryan is a Founder member of the charity and has supported the cause in many ways from fundraising, attending the events, even rallying up players to help support. He is passionate about helping our ex service men and women as they transition to civilian life.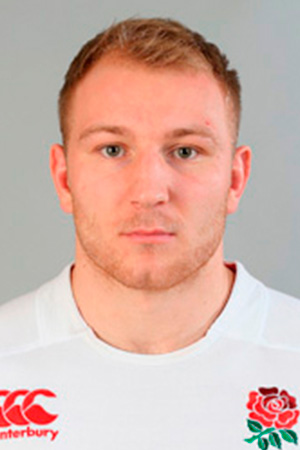 Matt Kvesic
Ambassador
Matt Kvesic is a rugby union player for Premiership side Gloucester Rugby. Born in Germany to English parents, he represents England at international level and played for several of the youth sides before making his debut for the senior team in 2013. Matt is very honoured to be an ambassador for Rugby For Heroes and coming from a military family it's even more special.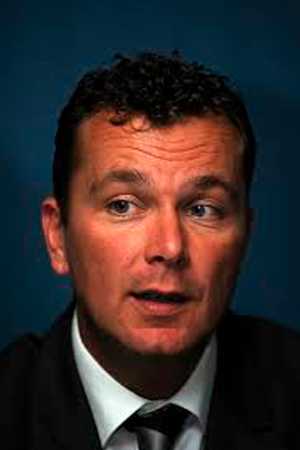 Sean Holley
Ambassador
Sean Holley is the curent coach of Bristol RFC Sean's former club the Ospreys were he was head for over 9 years. He is the Current BBC Scrum V Rugby Analyst "Man in the Truck" for 'The Breakdown' and Six Nations "StatPad", Host of Sony Award Winning 'Rugby Nation Radio Show, Freelance Writer regularly published in Rugby World, The Rugby Paper, Emerald Rugby, Rugby Coaching Weekly, International Rugby Coaching.Experienced Keynote and After Dinner Speaker, MC and Host. Sean has been an active member of Rugby For Heroes since 2011. He has raised money by giving after dinner speeches at military bases and engaging with the military community.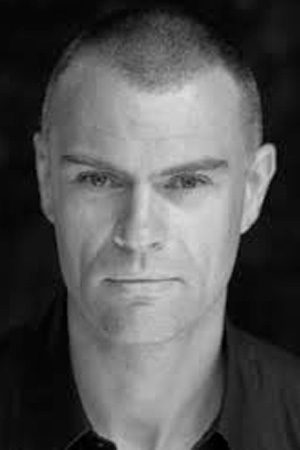 Julian Lewis Jones
Ambassador
Julian has been an actor for over 20 years. His extensive CV includes roles in films such as Clint Eastwood's Nelson Mandela Inspired 1995 Rugby World Cup Movie- "Invictus", Kathryn Bigelow's "Zero Dark Thirty" ,"The Bank Job" and Kevin Macdonald's "The Eagle". On TV he has appeared in shows such as SKY 1's Stella ( where he plays Stella's Ex Husband "Krazy Karl" ), BBC's River and Spooks, and The Tudors, ITV's "Foyle's War", "Life of Crime" and "Where The Heart Is" to name but a few. He is proud to be an Ambassador for Rugby for Heroes. "It is such an Important charity and the work they do for our ex service men and women is truly fantastic."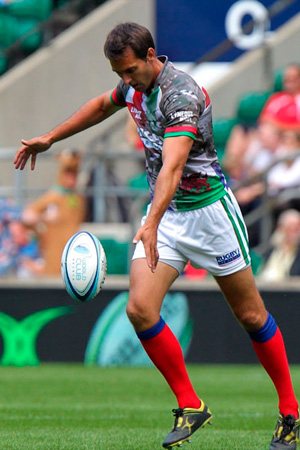 Jonny Goodridge
Ambassador
Jonny is a former professional player who has represented Gloucester, Leeds and Bristol. Made his debut for Gloucester in 2001 and finished his career at Bristol in 2013 after over 200 professional games. Since retiring from playing Jonny has started coaching where he has taken up a role as Backs coach with Hartpury Academy. Jonny has represented the Rugby for Heroes side numerous times since retiring. "I am very proud to become an Ambassador for such a great charity, helping the difficult transition from active service to civilian life"
Kevin Yates
Ambassador
Kevin is a former professional rugby player who has represented Bath, Wellington Hurricanes, Sale and Saracens. He made his debut for Bath in 1993 and finished his career at Saracens after nearly 300 first class games. He has represented England at International level as well as the Barbarians. Since retiring Kevin has enjoyed representing rugby for heroes charity team on a number of occasions and is honoured to be an ambassador, which is particularly special as he comes from a military family. Matt is very honoured to be an ambassador for Rugby For Heroes and coming from a military family it's even more special.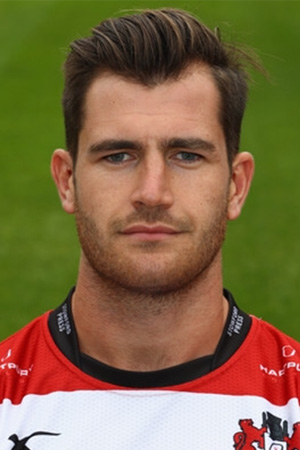 Mark Atkinson
Ambassador
Mark Atkinson is a Gloucester Rugby Player his career first started for Sale Sharks in 2008 before joining Wasps in 2010 he had a spell in the Champions Leauge before 2014, returning to the Premiership as he signs for Gloucester Rugby from the 2014-15 season. Mark has been recently introduced to the charity and was asked to become a Rugby For Heroes ambassador where he instantly agreed as he shares the vision of helping our men & women make their personal transition out of the forces.